*** HOME DELIVERY FEE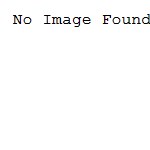 Category: Prepared Foods
Orders with a minimum purchase of $30 are $10 within 5 miles of Shockoe Bottom.
Orders of $80.00 or more are free of delivery charge within the following areas:
Church Hill, Rockett's Landing, the Fan, parts of 23227, Westhampton & Windsor Farms, Forest Hills area.

Deliveries outside of this designated area may be considered. Please call 804-677-027 for pricing and availability.
Tags
Available At These Locations
HOME DELIVERY
|
SAINT STEPHEN'S FARMERS MARKET
|
SHOCKOE BOTTOM
|
WEST END FARMERS MARKET
Purchase
1 % Virginia Food Tax