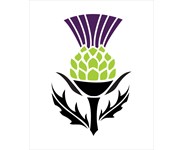 Welcome to the online ordering page for Leek & Thistle. And welcome too, to previous Truly Scrumptious customers, we hope you will continue to order the same favorite items that you have come to enjoy in the past. Very soon we hope to switch to a new ordering system directly linked to www.leekthistle.com.

We now have a retail store located at 2112 East Main Street in the "Mini Brooklyn" block of Shockoe Bottom, right below Church Hill. We love it there and have loved to get to know the daytime business population, as well as the residents of the Bottom , in all those lofts, condos and apartments, Church Hill, Rockett's Landing and Fulton Hill.

Please consider popping into our shop and seeing all that we have to offer there.
Mela and Crew read more...