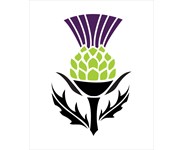 Truly Scrumptious now has a new name- LEEK & THISTLE. As many already know, we will open our retail store and market at 2112 East Main Street in Shockoe Bottom in the former Nota Bene location. Along with our Ready Meals, we will also offer local produce and goods as well as wine and beer. Having more space available to us, as well as a five days a week schedule, we plan to expand our offerings, especially plant based selections and introduce Grab and Go entree bowls, salads, seasonally changing sandwiches and more.
The whole team is excited for this new stage and we cannot wait to open the doors. "When will you open?" we hear all the time. Well, we are waiting for the folks in the City of Richmond Permit department to look at, and act on our applications. As soon as that is accomplished we will be ready to go.
Thank you for your support,
Mela and Crew read more...